The
Acura CSX
, or Honda Civic for the Japanese domestic market (JDM), is Acura's entry-level luxury car exclusively designed for the Canadian market. The CSX is the first Acura model with two predecessors, the Integra sedan (1986–1996) and the EL (1997–2005). Like the EL, it is only available in Canada and built in Alliston, Ontario, Canada.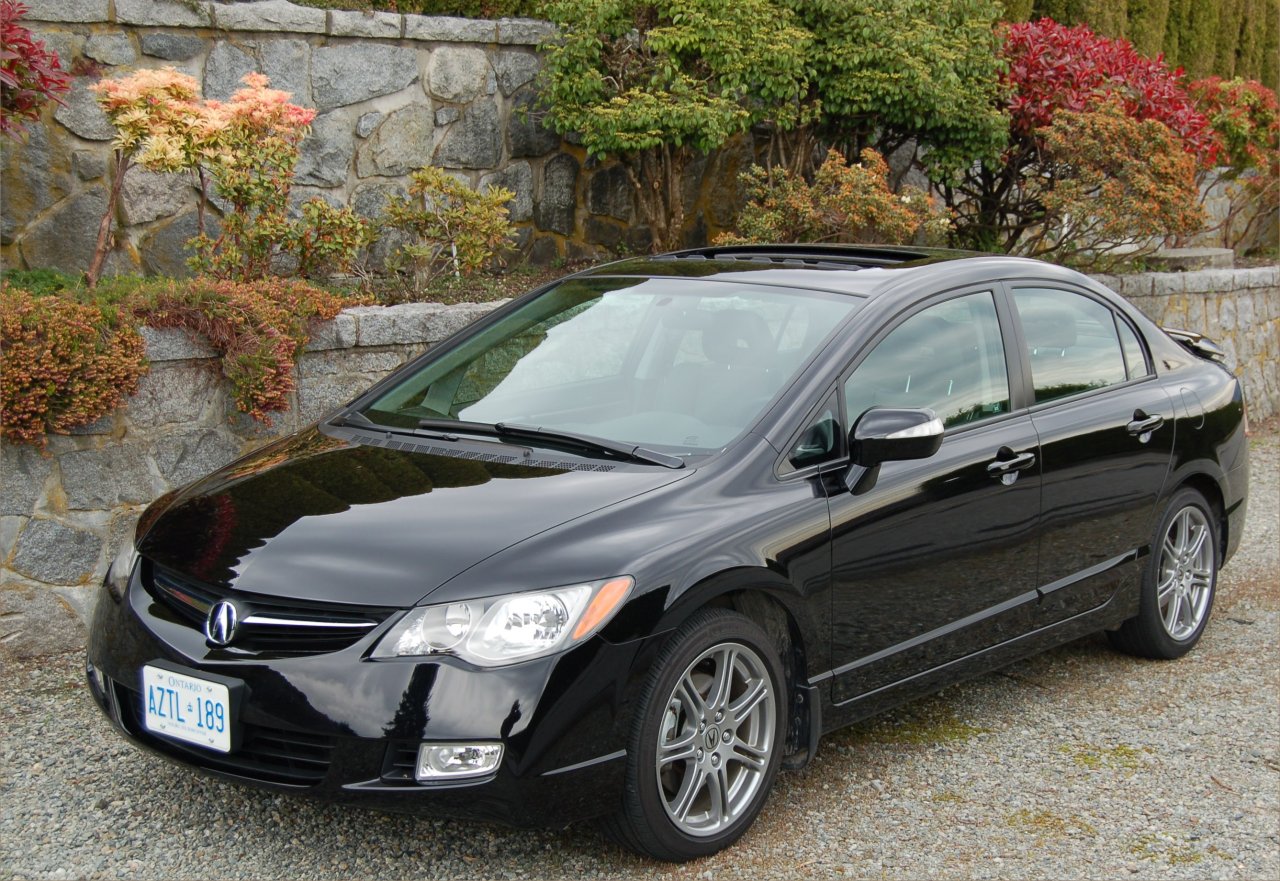 The CSX is not a rebadged JDM Honda Civic, rather Honda Japan chose the Canadian-designed CSX as the template for the JDM Civic.Externally, the CSX shares its cab forward architecture with the American-market Civic.Differentiating the Acura from its mainstream North American counterpart include a slightly longer nose with shaped headlamp clusters, a full-width lower air intake and a slight crease up the hood's centreline. At the rear, jewelled taillamps and the shaping of the trunk's sheet metal contrast the upscale-marketed CSX from the Civic.
The Type-S variant debuted as a 2007 model and uses the identical drivetrain found in the US and Canadian market 2006+ Honda Civic Si which consists of a 2.0L I4, 197 horsepower (147 kW) i-VTEC engine, 6-speed manual transmission and helical limited-slip differential. The "sport-tuned" suspension is identical to the US-only 2006+ Honda Civic Si sedan with stiffer springs, firmer damping and thicker stabilizer bars compared to the regular CSX and is supported on 215/45R17 all-season tires and 17-inch alloy wheels. Unlike the Canadian market Civic Si coupe, the CSX Type-S employs Honda's version of traction control (Vehicle Stability Assist, or VSA) and brake assist. Other amenities include 17-inch aluminum-alloy wheels, rear wing spoiler with integrated LED brake light, fog lights, bilingual navigation system, a 350-watt 7-speaker audio system, digital audio card reader, Type-S badging and illuminated foot wells.