The 2010 Jaguar XF is available with new, more powerful engines. The lineup also gains a high-performance model, the XFR. The transmission includes steering-wheel paddles for manual gear changes. The Supercharged and XFR have specific tires, brakes, and trim. They also have Jaguar's new Adaptive Dynamics suspension, which automatically adjusts firmness based on road conditions to balance ride and handling. Available safety features include ABS, traction control, antiskid system, curtain-side airbags, and front-side airbags. A navigation system, rearview camera, blind-spot monitoring system, and adaptive cruise control are available. JaguarSense--a system that uses touch/proximity sensors to detect when an occupant wants to open the glovebox or activate the overhead interior lights--is standard.
New 2010 Jaguar xf
Luxury 2010 Jaguar xf
2010 Jaguar xf in black color
Blue 2010 Jaguar xf
Exotic 2010 Jaguar xf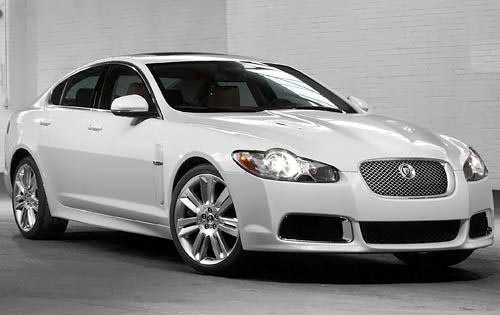 White 2010 Jaguar xf looks elegant cars
Interior of 2010 Jaguar xf
Sporty 2010 Jaguar xf
The base model of 2010 Jaguar xf remains the same, but it's now joined by the XF Premium and its new 5.0-liter V8, an XF Supercharged with a blown version of the 5.0-liter engine, and the ultra-high-performance XFR, which adds 40 more horsepower to that supercharged V8. Standard equipment, options packages and pricing have been changed to reflect the new trim levels.
Speedometer of 2010 Jaguar xf
Audio system of Jaguar xf